Registering your account?
To have your listing displayed on the Directory Website, the first thing you will need to do is 'Register' to create an account on the site. You can do this by clicking the "Register" button on the home page:

When you choose this button, you will be presented with a simple form to complete: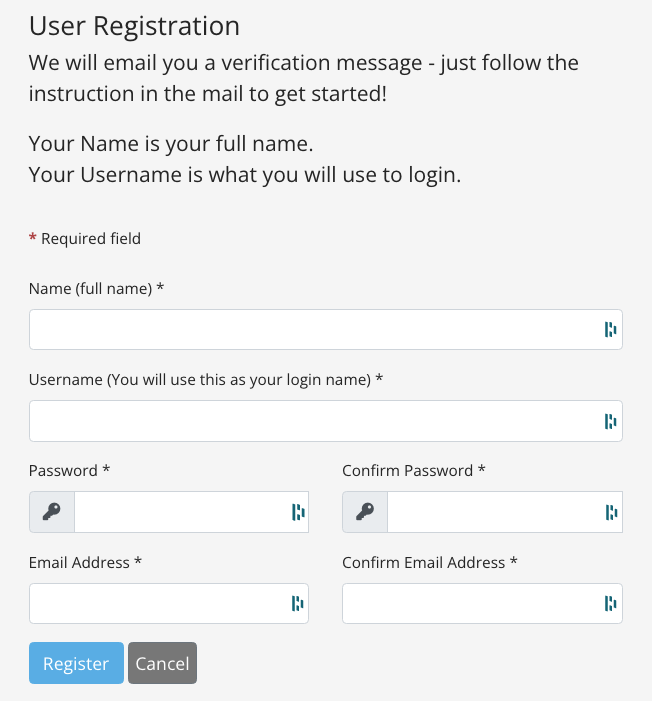 Complete this form, filling in all fields. Note that the password field is Case Sensitive and we recommend that you use a strong enough password that cannot be guessed, to ensure your listing isn't easy for others to access and edit!
Once completed, click 'Register' to submit your request. If all is well, you will see this message appear and within a short period of time, you will receive an email from the system.
Having submitted your registration form, you will receive an Account Activation email. It will look something like this:

You will see a couple of links in the email. The first is the activation link and the second is a link to the website itself.
The Activation Link is a long, unique one time only link which, when clicked, instructs the GiG TV Directory site to authenticate your registration and enable your account. When you click the Activation Link, you will be sent to the website login page. To find out more about logging in, once you have created your account, click here.