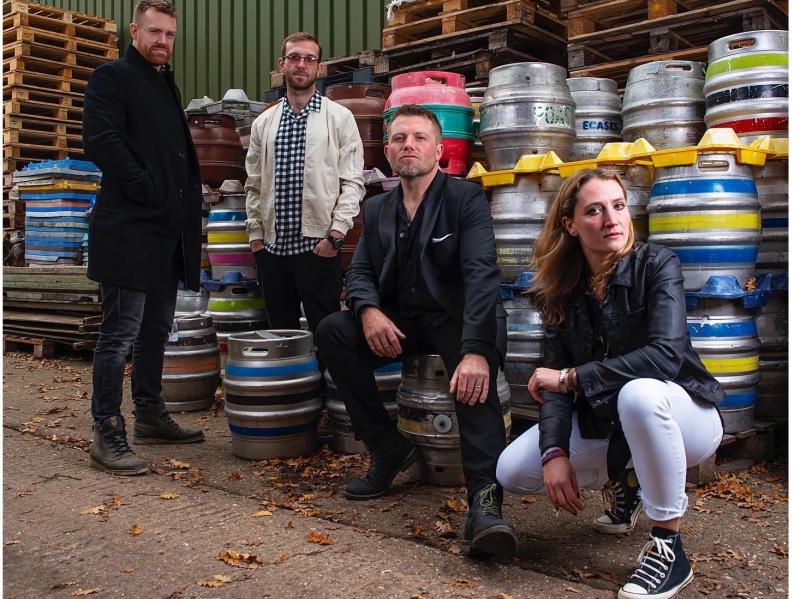 Your Unique GiG TV ID : 148
Reading, Berkshire, United Kingdom
Categories:
Contact person
Building off a packed 2021 where THIRD LUNG never stood still. Their powerful live performances reached new heights with such notable dates as:
A SOLD OUT Headline show at hometown favourite, The Purple Turtle.
Lakefest, Herefordshire, UK.
Wokingham Festival.
Loddfest (A brand new 1 day festival which the band not only built in partnership with The Loddon Brewery, but also headlined to another SOLD OUT crowd)
O2 Academy Islington (Main Support to The Wendy James Band)
AYL? Festival, Reading UK.
EP Launch Party at The Facebar, Reading UK.
Alongside this THIRD LUNG released a string of anthemic new singles off their critically acclaimed EP DIALOGUES OF THE FATAL FEW . 2021 saw I A FIRE, HOLD THE LINE, WHAT IS A LIFE?, CLIMB and THE ART OF STEALING hit the airwaves turning many media heads. BBC Intro, Amazing Radio, Sirius XM, BBC Radio nan Gàidheal, Soho Radio and Islington Radio just a few among them.
Looking ahead to 2022. THIRD LUNG have a loaded release schedule yet again. With 5 new singles planned culminating in their anticipated Debut Album release to round off the year.
The year also promises exciting Live shows alreading confirmed including; The Purple Turtle, Lakefest, Wokingham Festival and Loddfest.
"The band stay true to their stadium filling sound, pumping out anthemic chorus and cluster bombing guitar sounds. If you're not aware of THIRD LUNG yet where have you been?" - Tom Bright Music
PRESS
TRACK OF THE WEEK BBC INTRODUCING
"This is so good we just had to play it. What a track by THIRD LUNG" BBC Introducing (Alex West)
"I love this band and I hope you will too!"
BBC Introducing (Nicky Booty)
"With all this quality you really do get the feeling that THIRD LUNG are building towards something truly BIG"
Amazing Radio (Charlie Ashcroft)
"What a wicked band this is" "I love these guys and this track is phenomenal"
Islington Radio (Rowena Alice)
BEST BAND AWARD 2021 (Radio Wigwam)
Number of people in your Act / Company: 4
Selected Performer Options
The GiG TV Show broadcast on YouTube
Radio exposure
Festivals
Event/Gig bookings
Performers - Music Genres
Music Links
Music Video Links (YouTube or Vimeo):
Music Video Links (YouTube or Vimeo):
Business location has not been defined