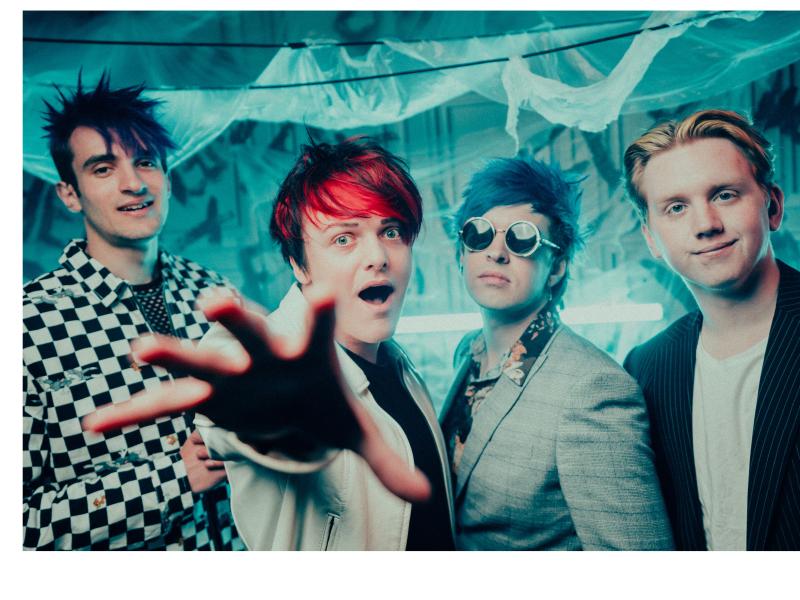 Your Unique GiG TV ID : 273
Glasgow, South Lanarkshire, United Kingdom
Categories:
Contact person
Single By Sunday formed in 2015, they cite the likes of Blink 182, The 1975 and My Chemical Romance as influences. Known for their trademarked coloured hair, 'Single By Sunday' combine their energetic live shows with raucous guitars and a millennial brashness, whilst retaining some of the original mid-eighties Pop Punk attitudes.
'Single By Sunday' core band members, Josh Ladds - lead vocals and Jonny Eakins - lead guitar/backing vocals, are also joined by James Madison - drums and Joshua Clark - bass/backing vocals. Collectively they are believers in not being 'genre specific'. "What's the point in having different musical influences and not expirimenting with them?" - Jonny Eakins.
"They have a great great sound" - Janice Long - BBC Radio (R.I.P)
"I like this band, there's nothing over fancy, just great sing-along pop punk tracks. 'Single By Sunday' deliver the catchiest pop punk tracks produced this side of the Atlantic" - Chris Straw - (Producer) Bauer Radio.
Number of people in your Act / Company: 4
Selected Performer Options
The GiG TV Show broadcast on YouTube
Radio exposure
Festivals
Event/Gig bookings
Performers - Music Genres
Music Links
Music Video Links (YouTube or Vimeo):
Music Video Links (YouTube or Vimeo):