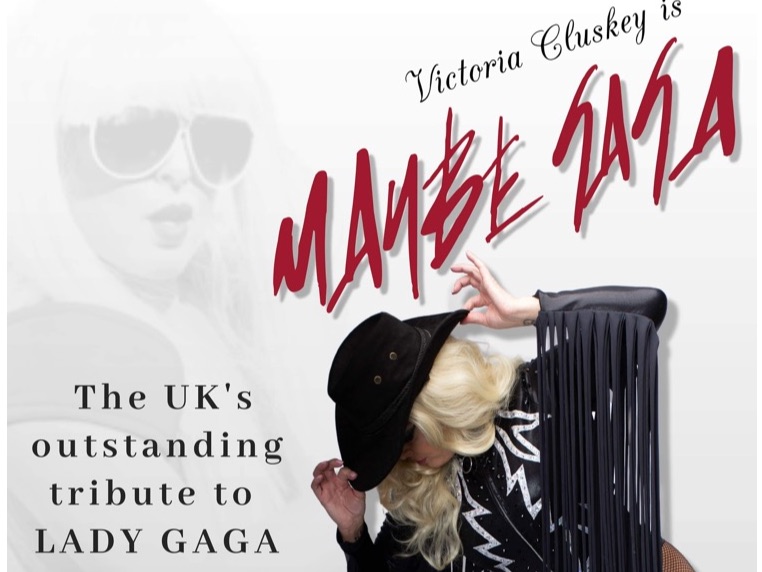 Your Unique GiG TV ID : 71
Eastbourne, East Sussex, United Kingdom
Categories:
Contacts
Victoria Cluskey has been performing as Maybe Gaga since 2010, travelling worldwide…. from Russia (numerous times) to Greece, Italy, France, Spain (to name a few) plus.. ALL OVER the UK.
She's so convincing that many times people have asked whether she was miming!!!
The show is as bold and outrageous as the real Lady Gaga's, and comes in various formats, solo, with dancers (up to 6) and/or full band. Taking songs from all her albums and films!!


COMPLETELY LIVE VOCALS….with stunning choreography and hand made exact replica costumes.
Also available as a 'lookalike' for walkabouts or just to add a bit of 'Gaga Monster Madness' to your party…..even stage a publicity stunt (check out what she got up to in Belfast!)
This is one show that you really do not want to miss…
Number of people in your Act / Company: Up to 8
Selected Performer Options
The GiG TV Show broadcast on YouTube
Radio exposure
Festivals
Event/Gig bookings
Performers - Music Genres
Music Links
Music Video Links (YouTube or Vimeo):
Business location has not been defined