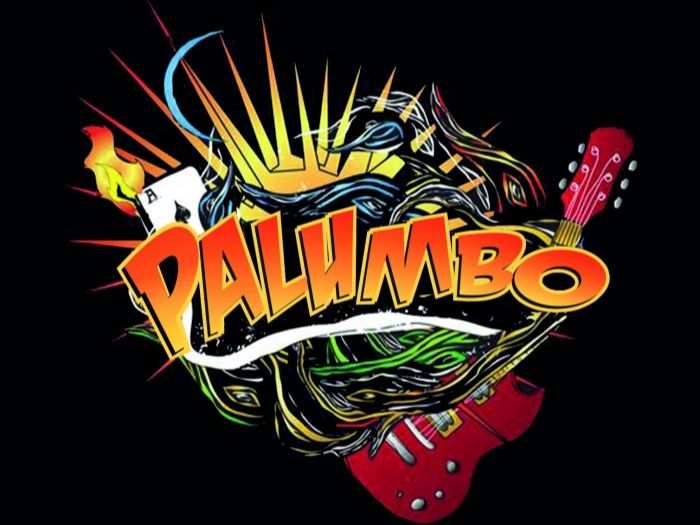 Your Unique GiG TV ID : 219
Categories:
Contact person
After experiencing the highs (and lows) of rock n roll with his Hard Rock Sydney band "Wizard", Australian born singer-songwriter guitarist Dion PALUMBO first hit the UK shores of Liverpool back in 2003.
Having previously & proactively explored the historic Liverpool & Manchester music scenes, London based PALUMBO is the driving force behind his own award-winning contemporary rock project and works as guitarist for : Bangla folk star Shapla Salique, Drew Davies Band and bassist for Santa Semeli and The Monks.
PALUMBO have been a regular headline on the London live scene eg: Hootananny Brixton, The Borderline, Venue 229, The London Olympics 2012, as well as frequently performing inspired tunes internationally in Berlin, Munich, Vienna, Zagreb, Warsaw, Malmo, Toronto, Dallas, Washington DC, Perth, Sydney, Melbourne.
As a day job he has trained and developed his own brand of music therapy regularly conducting therapeutic music workshops in dementia care homes, psychiatric wards, mental health & disability centres in London.
Music life for PALUMBO led him to London in 2009 to train in a Production & Arranging Degree @ LCCM.
Mentored by some of the best in the business, his prolific output has won him awards & a loyal following with original music influenced by classic artists from the heydays of the 60's, 70's and 90's. Blending a sound which is uniquely his own with threads of familiarity.
"New School based on the Old School", "Taking the listener on a journey through space & time," without sounding derivative. One will hear expansive inspiration track to track.
In 2019 PALUMBO embarked on an epic 16 song recording project with Bryan Ferry engineer Simon Willey.
"Tales From the Big Smoke" was recorded & produced @ Area 18 & Ashley Manor Studios (Bath UK), as well as remotely during COVID 2020/21 lockdowns.
1st Single "Sweetie Song was released August 20, 2020 to 30 000+ views and much airplay globally.
Taking a cue from Frank Zappa, the live band is booked based on availability, or he goes out solo acoustic with guitar, voice, harmonica and stomp box.
PALUMBO pays tribute to the great artists of our time, many of whom he has crossed paths with, & aspires to inspire audiences around the world with his passionate interpretation both live & on radio.
DISCOG: Cosmic Saga (2001), Moons Ago (2002), ThemBones (2007), Rock the Funk (2013), All The Rage We Are (2017)
NEW ALBUM COMING SOON 2021 - Tales From The Big Smoke
PRESS QUOTES
"A musical powerhouse" - Gary Crowley BBC Introducing
**"Palumbo" knows how to entertain a crowd, pumping out original songs full of old skool influenced soul grooves with hints of reggae and rock . An added treat with this band is a real horn section" - Discovery Talent (OFFICIAL)
*** Dion Palumbo will be Ross M Fear's studio guest on Alive 90.5 fm Australian Spectrum Show 9 pm Tuesday 17 January previewing his soon to be released, in Australia & the UK, his new single and album.
"Dion Palumbo is a singer, song writer and guitarist originally from Perth, then Sydney and now based in London, UK, performing around the English and European music scene with visits back home in Australia for some select performances. He has performed with his mother, Ann Palumbo's groups Urban Excentrics and RAPT as well with various rock groups including Wizard. Dion is Winner of the 'Jazz/Funk/Fusion EP' section at the 13th Independent Music Awards (THE IMAS) 2014.
Dion will be performing live on radio as well we will feature tracks from his new album and past releases." ***
**** Winner of the "Jazz / Fusion EP" section of the 13th Independent Music Awards with debut EP "ROCK THE FUNK" (2014) ****
Andy Cavendish (Promoter - An Alternative Gathering)
Got to know Dion about 5 years ago, so I put on a funk night at T.Chances and invited them to play, they were still known as Palumbo and the Funk at the time. The evening was pretty quiet and then out of nowhere about 50 - 60 people turned up to see them, a full 9 piece with horns and backing singers, they put on the most amazing set. They've now slimmed down and have moved towards more classic rock but still keep a funky undertone. This is my favourite song of theirs, an absolute classic in my opinion that somehow takes me back to mid 70's New York, have a listen. SINGLE FROM "ALL THE RAGE WE ARE" GET IT RIGHT - PALUMBO
Number of people in your Act / Company: 1 - 6
Selected Performer Options
The GiG TV Show broadcast on YouTube
Radio exposure
Festivals
Event/Gig bookings
Performers - Music Genres
Blues
Country
Folk
Funk
Grunge
Indie
Jazz
Reggae
Rock
Business location has not been defined